From Counter-cultural Practices to
Cluster Cohousing and Hall Cohousing in Zurich, Switzerland
New forms of housing are to be found in Switzerland. Cluster Cohousing and Hall Coliving are two examples from Zürich. Maryam Khatibi has studied them in-depth and also written about the historic development of cohousing and other alternative forms of living and housing in Central Europe.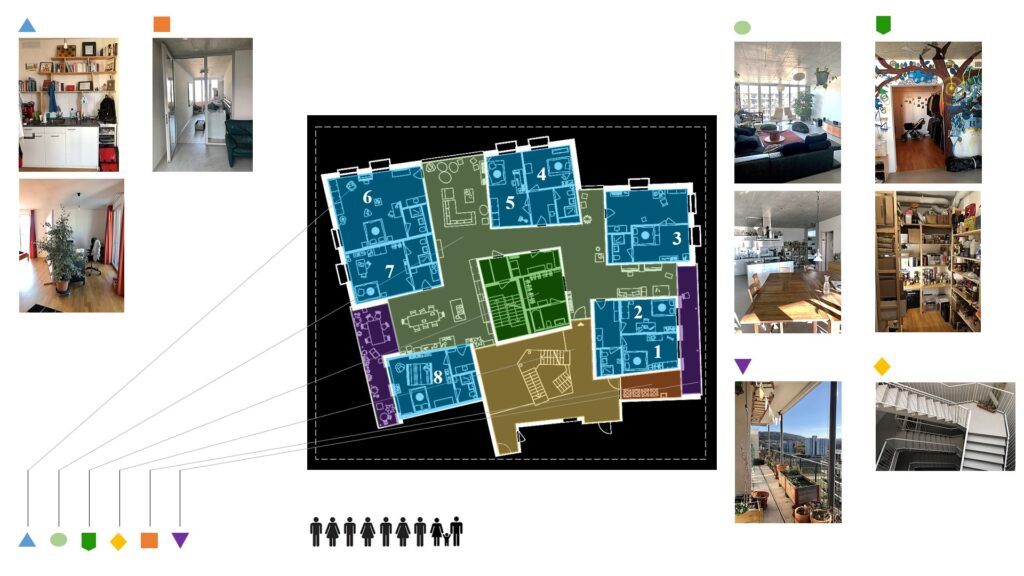 Her article has been translated to Swedish and published in Bo tillsammans nr 61.
The unabridged article in English can be found here:
About Author – Maryam Khatibi is an Architect and PhD candidate at department of Architecture and Urban Studies, DAStU, Politecnico di Milano in Italy. She has been the project leader of Collaborative Housing in Zurich (2020-21) supported by SEED funding ISCN, EPFL, Switzerland. She has been the co-author of Scales of Interiors: Parks, Garden, Objects (2019) and collaborates with developing tools for transdisciplinary, participatory process design and co-occupancy evaluations.